Betty Seinfeld is best known as the mother of Jerry Seinfeld, an American actor and comedian. Betty is of Syrian Jewish heritage and was born in Aleppo, Syria, although her family later relocated to the United States.
She was married to Kalman Seinfeld, a sign maker, and used to work as a home-based tailor to help balance the family's low budget. She has two children, Jerry Seinfeld, a son, and Carolyn Liebling, a daughter.
Her celebrity son Jerry Seinfeld
Jerry is a well-known American actor and comedian who is 67 years old. He also works as a screenwriter, producer, and director. He was born on April 29, 1954, in New York, United States.
Jerry was very young when he realized that comedy could be a career while watching television with his parents. While studying theater at Queens College, Seinfeld began doing stand-up comedy in nightclubs.
He rose to prominence as a semi-fictional character on his comedy show "Seinfeld," which he co-created and co-wrote with fellow comedian Larry David. The show went on to become one of the most popular sitcoms of all time, airing on NBC from 1989 until 1998. Comedy Central ranked him as the 12th greatest stand-up comic of all time in 2004.
In 2007, he produced, co-wrote, and starred in "Bee Movie," which was nominated for a Golden Globe Award for Best Animated Feature Film.
Helen Kardashian: Meet Kim and Khloe Kardashian's Grandmother
Aside from that, Seinfeld has appeared in a number of films, including "Eddie," "Pros & Cons," "Top Five," "Dying Laughing," and others. Aside from his popular TV show "Seinfeld," he has also appeared in "Benson," "The Ratings Game," "Mad About You," "Love and War," and many other popular shows.
Seinfeld has also authored a number of well-known books.
August Miklos Friedrich Hermann: Facts About Mariska Hargitay's Son
Dating and marriage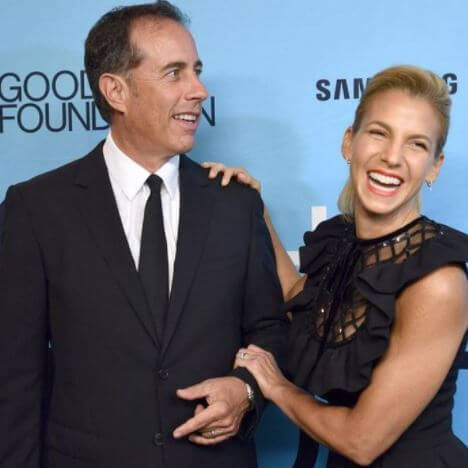 Seinfeld and Jessica Sklar began dating in 1998 after meeting at Reebok Sports Club.  On December 25, 1999, they married.
Jessica, his wife, is an author and philanthropist. She is the author of several cookbooks and the founder of the New York City-based charitable organization Good+ Foundation.
https://iamng.com/tara-a-caan-do-you-know-these-things-about-james-caans-daughter/
Their journey to parenthood began on November 7, 2000, with the birth of their first child, Sascha Seinfeld. They were then blessed with their second and third children, sons Julian and Shepherd, in 2003 and 2005, respectively.
Betty's son on Forbes list
Jerry, Betty's celebrity son, was ranked 45th on Forbes' list. This iconic star is still getting paid for his work in the 1990s. His show, which ended two decades ago, is still drawing a crowd, earning $20 million, and he also made $23 million from Netflix's "23 Hours to Kill. His sitcom became increasingly popular and well-known.
Betty and her husband had worked very hard to raise their two children, Jerry and Carolyn, and she must be very proud of her son's success.
Jerry has been in the entertainment industry for many years and is regarded as one of the most successful stars.
Betty's Grandchildren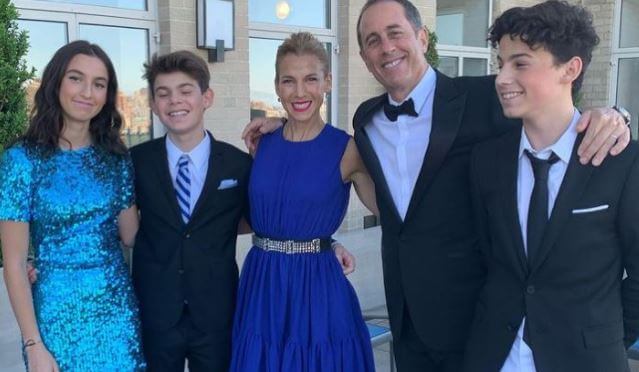 Betty has three grandchildren from her son Jerry, including a granddaughter named Sascha Seinfeld and two grandsons named Julian Kal Seinfeld and Shepherd Kellen Seinfeld.
Betty was a devoted grandmother. She was overjoyed to be a grandmother and watch her grandchildren play.
She used to spend the majority of her time with her grandchildren. The children adored their grandmother.
Sophia Banadinovich: Bio, Age, Wiki, Parents, Siblings, Klaus and Eric Banadinovich and Rebecca Gleeson
Net Worth
It was difficult to obtain information about Betty's net worth after her death, but her son Jerry has a net worth of $950 million as of 2021.
| | |
| --- | --- |
| Net Worth | Sources |
| $950 Million | Films, Comedy shows, and many others. |
Lumis Albert Beyincé biography, age, death, nationality, ethnicity | Wikipedia
Age, Height, weight
Betty was born on December 12, 1917, and she died on April 18, 2014, at the age of 97.
Her height and weight are unknown.