Agnéz Deréon was the mother of Tina Knowles and also the grandmother of Beyoncé Knowles. Tina Knowles is an American businesswoman, fashion designer, philanthropist, producer, and actress best known for her roles in The Pink Panther (2006), Black Is King (2020), and Black Terror (2022).
Agnéz Deréon: Bio Summary
| | |
| --- | --- |
| Full Name | Agnéz Deréon |
| famous as | mother of Tina Knowles and grandmother of Beyoncé |
| Age | 71 years old at time of death |
| Date of Birth | July 1, 1909 |
| Date of death | 1984 |
| Place of Birth |  Delcambre, Louisiana, United States |
| Zodiac sign | Gemini |
| Nationality | American |
| Ethnicity | Black |
| children | John Marsh Jr., Lumis Beyince Jr. and Tina (Beyonce) Lawson |
| spouses |  Lumis Albert Beyincé |
| Parents |  Eugenie DeRouen, Odilia Broussard |
More About Agnez Dereon
Agnéz Deréon was born to Eugenie DeRouen and Odilia Broussard on July 1, 1909 in Delcambre, Louisiana, USA. She and her family were Creoles from Louisiana. Deréon died on July 4, 1980, at the age of 71, in Galveston, Galveston, Texas, USA. She died of cardiac failure at the University of Texas Medical Branch in Galveston.
According to her obituary, Agnéz Deréon is survived by her husband, Lumis Buyince; three daughters, Selena Rittenhouse, Florence Bowers, and Tina B. Knowles; four sons, Mervin Mash, Jr., Larry Buyince, Roland Buyince, and Lumis Buyince, Jr.; one sister, Lydia Tanner; two brothers, Joseph and Arthur Derouen; 22 grandchildren, and 17 great-grandchildren. Deréon had nine siblings who were still living at home at the time of the 1910 Census, according to Wikitree.
She had two marriages.
Deréon married Mervin Marsh when she was 17, and by the 1930 census, the couple was living in Galveston, Texas, with a 3-year-old daughter named Selina born in Louisiana and a 7-month-old son named Mervin Jr. born in Texas.
The couple's marriage appears to have ended prematurely, as Deréon is listed as the single, Agnes Buyince in a household with Loomis, her brother Joseph, and her two children from her first marriage in 1940.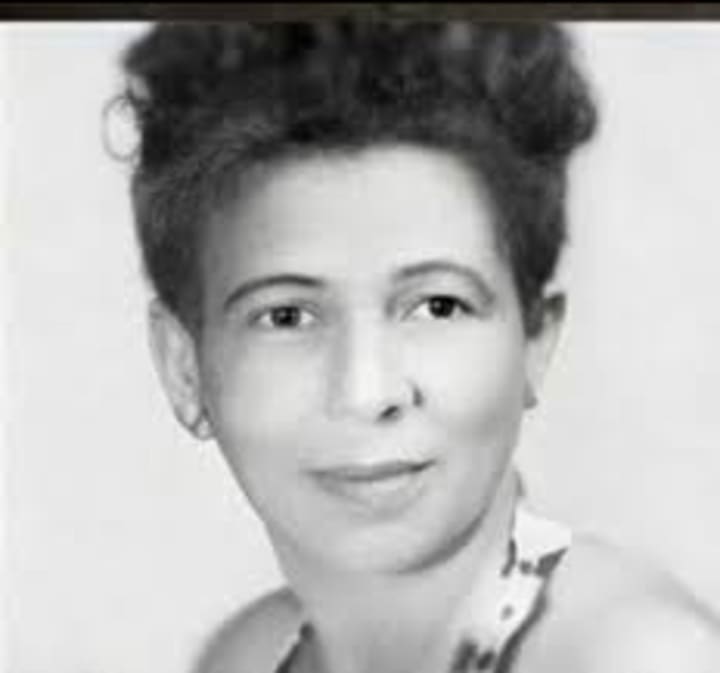 Deréon later married Tina Knowles' father, Abbeville, Louisiana native Lumis Beyincé. Her surname was changed from Deréon to Beyincé after their marriage. The couple moved to Galveston, Texas, where they raised their family (some of Beyoncé's relatives still live there). Agnèz and Lumis Beyincé were both French-speaking Creoles of French, African, and Native American ancestry.
The Beyoncé family was prosperous. The couple made numerous sacrifices to ensure that their children attended private school and received a proper education. Tina Knowles recalls her mother making altar boy robes and other church garments so her children could attend Catholic schools in an interview with Ebony magazine.
Agnéz Deréon Life And Death
Her name will always be associated with her daughter's success as a fashion designer in fashion circles. Aside from being an inspiration to Tina Knowles, Agnéz made a living as a skilled seamstress.
Her clients were private, which could imply that she was practicing high-brow design at the time. Her daughter's designs are still highly influenced by the twist on traditional clothing to add modern accents.
Agnéz passed away on July 4, 1980, in Galveston, Texas. She was 71 years old at the time of her death.
7 Interesting Facts About Agnéz Deréon
1. Her Granddaughter Is A Grammy Award Winner
Beyonce, Agnéz's granddaughter, has made her impact on R&B music. At the 2009 Grammy Awards, the Crazy In Love Singer had a moment in the galaxy as she won in six categories. She broke the record for the first time as a female performer.
Beyonce is currently one of the rare people who has won several honors. She has received almost 25 Grammy Awards in various categories.
In 2021, she set a new record by winning 8 Grammys, taking her total to 28.
Helen Kardashian: Meet Kim and Khloe Kardashian's Grandmother
2. She Is The Inspiration For House Of Dereon
Beyonce became successful in her singing career, and she has established additional brands to assist her throughout the years. House of Dereon was her first clothing line, and it was inspired by her grandmother, Agnéz Deréon.
Deréon is a tribute to her grandmother, who had good fashion sense. Tina Knowles' dress sense was influenced by her mother. Her daughter, like her mother, is interested in stylish items.
Donnel Carter, son of Jimmy Carter bio, age net worth | Wikipedia [Updated 2022]
3. Agnéz Deréon Daughter Designed Clothes For Destiny's Child
Tina designed the clothes for Destiny's Child, America's former girl group. Their success is directly related to the fashion statement that they made.
Other reasons included a lack of cash and her ability to provide the girls with a fashion statement at a low cost.
Tennessee James Toth biography, age, net worth, family | Wikipedia
4. House Of Deréon Shuttered After 6 Years
House of Deréon was formerly counted among the top celebrity brands. It was operational for six years until being retired.
Beyonce's admirers would be able to purchase her dresses and other things through the fashion business. At one point, the brand launched House of Dereón Home, which manufactured bedding.
The fashion line dwindled till it was no longer in business.
5. Miss Tina Collection By Tina Knowles
Tina sought for new chances in the fashion sector once House of Deréon closed down. She began her own clothes line. Her clothing are designed to fit huge people as well.
Her new brand is aimed towards women who are often overlooked. The goal is to create clothing for people of various shapes and sizes by giving them a smaller waist.
Who Is Mrs. Whistlindiesel? All The Details To Know About Whistlindiesel's Wife
6. Agnéz Deréon Daughter's Marriages
In 1980, her daughter married her first husband, Matthew Knowles. Their marriage resulted in the birth of two children, singers Beyonce and Solange Knowles.
Matthew was the manager of Destiny Child, a former girl group. While their success has been attributed to talent, Tina and Mathew have also contributed to the band's success. They practiced in her Houston hair business.
Despite having been married for many years, she filed for divorce in 2011 due to irreconcilable differences.
After falling in love with her buddy for almost three decades, she decided to give love another opportunity in 2020. Tina and actor Richard Lawson will marry on April 12, 2020. Their children attended the wedding. Tina has a child from a previous relationship with Lawson.
Lila Zidane biography, age, 2006, Zinedine Zidane | Wikipedia [2022]
7. Agnéz Deréon Net Worth
Agnes died a year before her famous grandchild was born. Her net worth was unknown at the time of her death in 1980. Her family members, on the other hand, have great occupations.
What The Internet Won't Tell You About Phyllis Fierro, Ralph Macchio's Wife
Her granddaughter was named to Forbes' list of self-made women, with a net worth of $440 million. Tina, her daughter, is well-off, with a net worth of $25 million.
The occupation of Agnéz Deréon and the famous House of Deréon
Although Beyoncé's grandmother Agnéz Deréon's occupation is not listed on the various census records, she was reportedly a skilled seamstress.Her talents and contributions inspired her daughter Tina Knowles and granddaughter Beyoncé to launch the House of Deréo fashion line.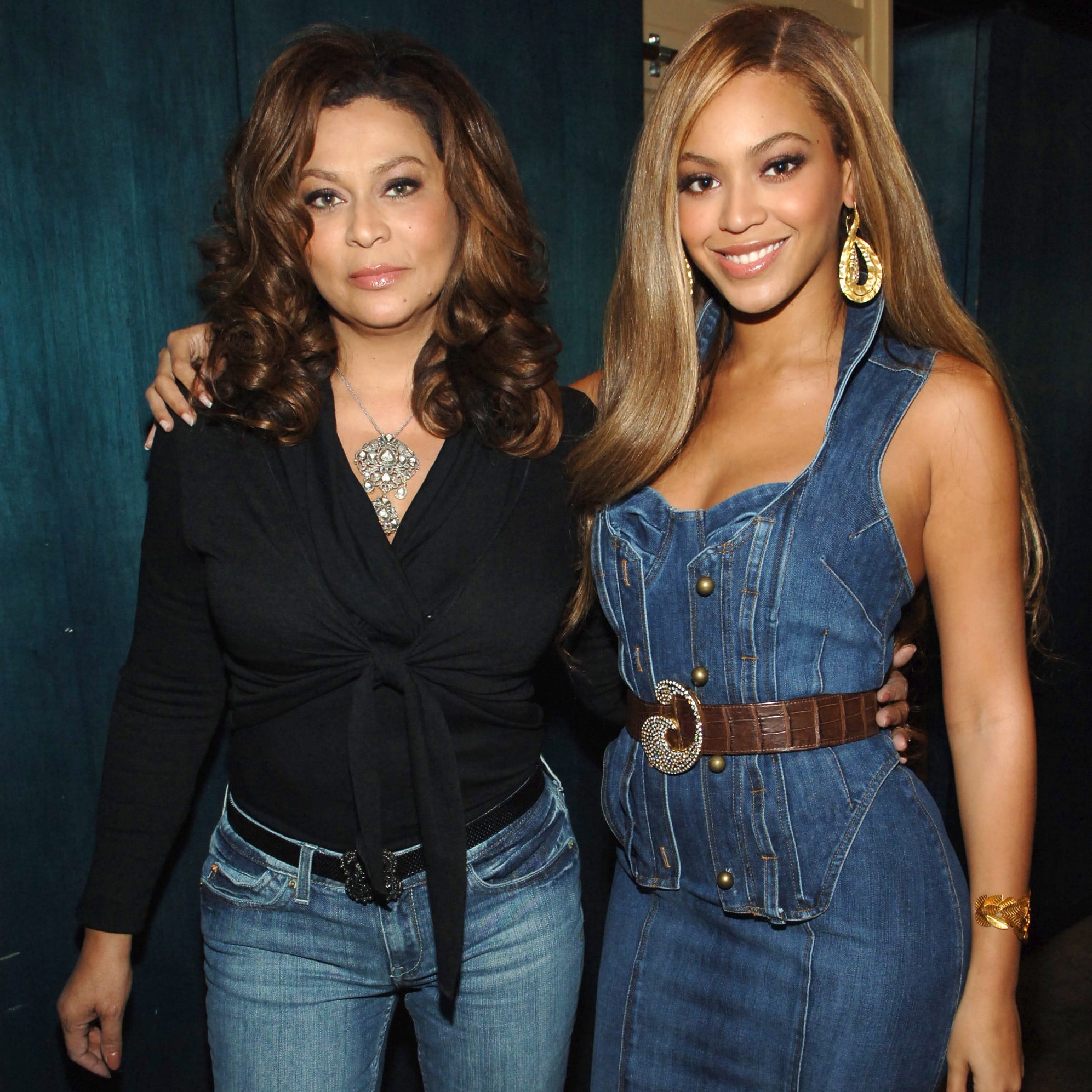 Beyoncé's grandmother, Agnéz Deréon, became a well-known seamstress catering to private clients in Louisiana as a self-taught seamstress.As a seamstress, she was used to tailoring pieces that stood out by embellishing the fabrics she used with embroidery, appliques, and smocking.According to the official website of the House of Deréon, the skilled seamstress uses materials such as lace, beads, and jewelled buttons to create her unique style..
Deréon Fashion Line debuted in 2006, with the tagline "Where the pavement and the catwalk meet." Casualwear such as sweatpants and embroidered hooded sweatshirts are part of the collection. The House of Deréon was featured on both The Oprah Winfrey Show and The Tyra Banks Show.
Beyoncé, Agnéz Deréon's granddaughter, said this about their clothing line in an interview with Ebony magazine. "I adore my mother's clothes from the 1970s." I adore 1940s clothing, especially my grandmother's elegant style. We wanted to combine elements from my grandmother's legacy—beaded lace, lush colours, and fine fabrics—with clothes from my mother's and my generation."
The fashion line named after Agnéz Deréon released advertisements for its girls' line called "The Deréon Girls Collection" in May 2008. When the advertisement showed seven-year-old girls wearing full makeup and heels, the fashion line received a lot of flak. According to an online poll on the Washington Post website, 62% of readers believe the advertisements oversexualize young girls. Deréon, the junior line, will be phased out in 2012.
Both of her maternal grandparents died before she was born, but the musician remembers them fondly. In 2013, the Halo singer posted a picture of Lumis Albert Beyince and Agnez Dereon to her Tumblr account with the captions 'My grandfather' and 'My grandmother' followed by a heart icon.